Home
Talk

5
26pages on
this wiki
The In Living Color Guide
Edit
This is the In living Color Guide. This guide will help fans of the show find what they like and navigate my info. I Know alot about the show it was a very funny show with all the Wayans Family Participating in it. So now Enjoy. If You like to Edit a page go to the community portal.
Show Synopsis
Edit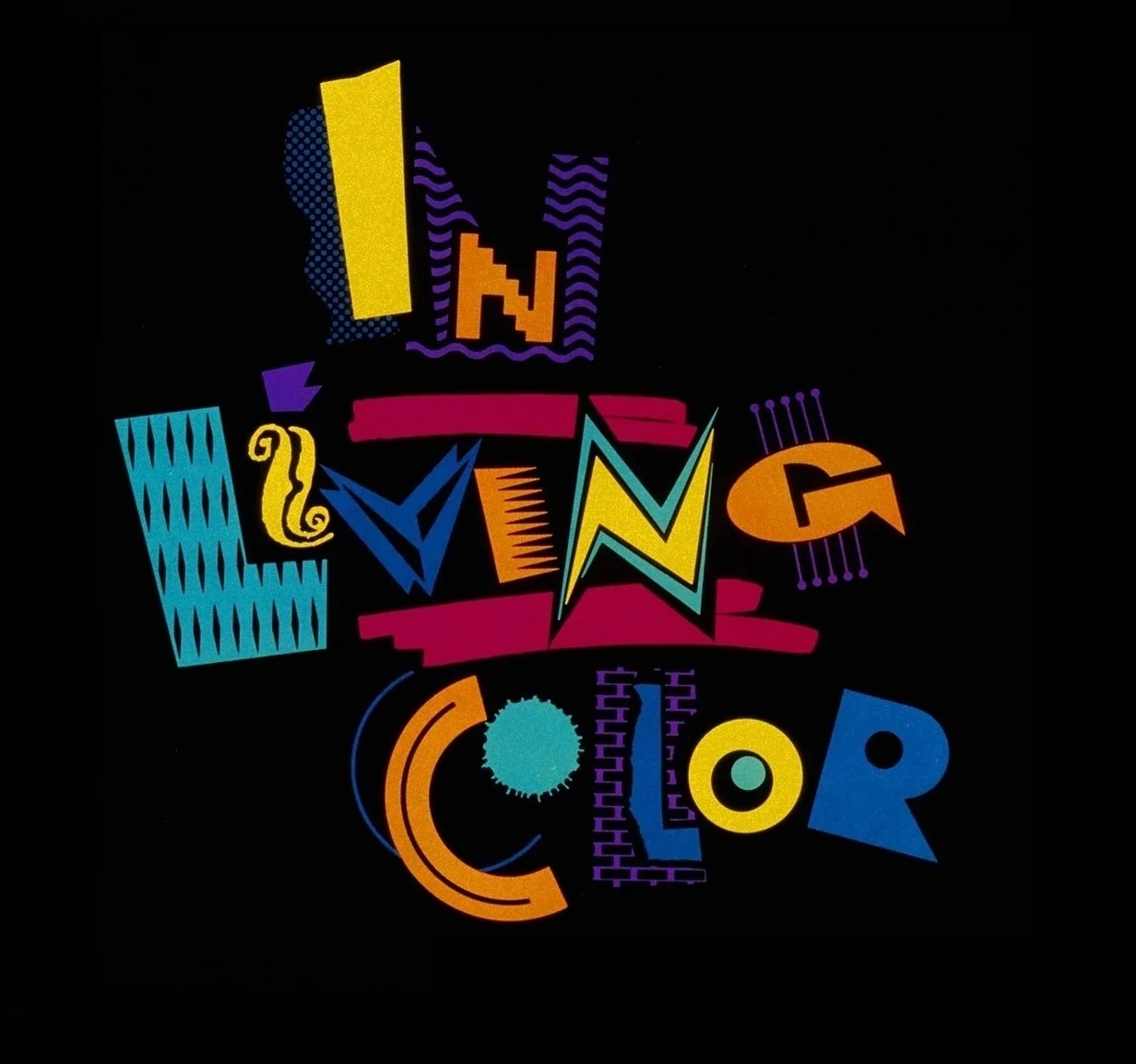 In Living Color was an American sketch comedy television series which ran on the Fox Television Network from 1990 to 1994. Executive producer Keenen Ivory Wayans created, wrote, and starred in the program.
Other members of the Wayans family — Damon, Kim, Shawn and Marlon — had regular roles (oldest brother Dwayne frequently appeared as an extra), in addition to David Alan Grier, an established character actor who had worked in Keenen Ivory Wayans' motion picture I'm Gonna Git You Sucka (1988).
The series strove to produce comedy with a strong emphasis on African American subject matter. However, In Living Color may be best-known as the launching pad for Jim Carrey (the one male Caucasian member of the original cast, edging Thomas Haden Church in the audition process), future Academy Award winner Jamie Foxx (who joined the cast in the third season), and future actress/singer Jennifer Lopez (who became a "Fly Girl" in the third season).
For the first episode, an exotic-looking black-and-white logo was used for the opening credits. After the band Living Colour claimed the show stole the logo from them and threatened to sue, the logo was changed to one with rather plain-type letters of three colors. Both versions of the theme song were performed by the hip-hop group Heavy D & the Boyz.
Keenen Ivory Wayans left the show in the middle of the fourth season over disputes with Fox about the network's censoring the show's content and rerunning early episodes without his consultation. Keenen feared that Fox would ultimately decrease the syndication value of In Living Color.
On the censorship issue, Fox became more intrusive of the scripts after In Living Color produced a live Super Bowl halftime special (branded by the network as The Doritos Zaptime/'In Living Color' Super Halftime Party). During the "Men on Football" sketch, it was suggested by Damon Wayans and David Alan Grier through adlibs that actor Richard Gere and track and field star Carl Lewis were gay, much to Lewis' open chagrin. The programming stunt lured a hefty 20 million to 25 million viewers from CBS' telecast of the halftime festivities during Super Bowl XXVI.
Many viewers believe that the quality of In Living Color suffered drastically from Keenen's (who was considered the heart and soul of the show) absence. By the fifth and final season, none of the Wayans family had any involvement whatsoever with the show. Damon Wayans had already left the show after the third season to pursue a movie career even though he still made "special guest appearances" in the fourth season. Keenan Ivory Wayans had virtually disappeared from the series well before he officially left it. The show's traditional reliance on the character-driven sketches featuring Damon and Keenan gave way to an increasing reliance upon walk-on cameos by "special guests" like James Brown, Rodney Dangerfield, Ed O'Neill, Sherman Hemsley, Sam Kinison, Chris Rock, Tupac Shakur, and En Vogue. Even Kelly Coffield, who, prior to Alexandra Wentworth's arrival in the fourth season, was the lone female Caucasian cast member, left prior to the final season.
Some believed that the once fresh, cutting-edge, and often "organic" politically incorrect humor (which some credit in part to writer Paul Mooney, who helped create the Homey The Clown character) from the first three seasons was lost by the time the show was cancelled after the 1993-1994 season. Critics contend that in its place came arguably more generic, redundant, and unforgivably tasteless sketches (a sketch centered on Carol Rosenthal portraying deaf actress Marlee Matlin for example). Also in the final season, the ratings suffered after Fox moved it from Sunday to Thursday and reduced its promotion.
In Living Color was an Ivory Way Production (until Keenen Ivory Wayans left) in association with Twentieth Century Fox Television. It was in reruns on local affiliates and on the News Corporation owned FX Network, where it was distributed by Twentieth Television.
As of October 2005, all five seasons are available on DVD (albeit in edited form),Reruns of the show air on the BET Network at 12:00 & 12:30 EST Time
Popular Reccuring Characters
Edit
Anton Jackson - Damon Wayans portrays a homeless person (he lives in a corrugated cardboard box) with a unique world view. Amongst other happenings, he appeared in The People's Court, had his own cable television local access show, and had a marriage of convenience.
Benita Butrell - Kim Wayans portrays an apparently unemployed woman gossiping directly to the viewer and airing her neighbors' dirty laundry after they pass by her... But she "ain't one to gossip."
The Brothers Brothers (Damon and Keenen Ivory Wayans) - two brothers named Tom who sing like the Smothers Brothers (who actually lend their uncredited singing voices) and are often confused for being black.
B.S. Brothers (Black-Strong or also called "Funky Finger Productions") - two men (David Alan Grier and Tommy Davidson) with a knack of being at the right place for promotion, but with little promotional experience. Their pitches are punctuated with the occasional "BAM!" that later became the trademark of TV chef Emeril Lagasse.
Calhoun Tubbs - David Alan Grier portrays an old bluesman who always sings the wrong things to the wrong person at the wrong time. Catchphrase was "Wrote a song about it, like to hear it, here it goes" and at the end "Thank you very muuuuuuch!"
"The Dirty Dozens" - Stu Dunfy (Nick Bakay) hosts a game show that is a cross between Jeopardy! and Concentration in which contestants are involved in a battle of insults. Variations include Family Dozens and Wheel of Dozens.
Duke - Jamie Foxx performs tricks with his dead German shepherd named Duke.
"East Hollywood Squares" - Peter Marshall hosts an urbanized version of the game show he made famous in the 1960s and the 1970s.
Fire Marshal Bill (Jim Carrey) - A Fire Marshal with a manic grin whose safety advisories usually cause the very disaster he was warning against.
Handi Man - Damon Wayans portrays a handicapped superhero who sometimes has a midget sidekick (Tiny Avenger, played by Debbie Lee Carrington).
Head Detective - Damon Wayans portrays a police detective who, due to a horrific accident, is merely a head attatched to a pair of feet and tiny hands and appearing similar to a Mr. Potato Head. Along with his full-bodied partner (played by Keenen Ivory or Marlon Wayans), he solves crimes and foils villains.
Homeboy Shopping Network - two streetwise pitchmen (Damon and Keenen Ivory Wayans) use a QVC-style approach to sell stolen goods. The phrase "Mo' Money, Mo' Money!" was coined in this sketch.
Homey D. Clown (Damon Wayans) - A convict who works as a clown (real name Herman Simpson) for his parole agreement, but violently lashes out at any attempt to make him perform the standard antics of the role - "I don't think so...Homey don't play that!"
Loomis Simmons - David Alan Grier plays a shady infomercial host shilling out ridiculous products and services. Examples include ineffective self-help audio tapes and "Custom Built Condoms" that only fit Mr. Simmons.
Men on Film (Damon Wayans and David Alan Grier)- In this parody of Siskel & Ebert, a pair of extremely effeminate gay men review films completely based on their potential for homoerotic content. Variations of this sketch include Men on Television, Men on Fitness, and Men on Vacation. - "Hated It!", "Three snaps in Z formation, the Zorro snap."
Oswald Bates - Damon Wayans plays an eloquent prison inmate whose vocabulary is full of incorrectly used clinical (usually sexual) terms. "Unfortunately, we could not impregnate everyone. It is simply beyond our colonic threshold."
Snackin' Shack - Kim Wayans played an obnoxious, hard-of-hearing waitress at a greasy spoon diner. Running gags included her giving patrons used water, contaminated food, and the chef, Tommy Davidson, announcing entrees that were never ordered.
Vera de Milo - Jim Carrey portrays a steroids-using, flat-chested female bodybuilder whose trademark laugh sounds horselike.
Wanda - Jamie Foxx portrays the ugliest woman in the world (Wanda Wayne)... so ugly, in fact, that no one wanted to be in the same room as she.The character coined the phrases "I'm ret to go" and "I'm gon' rock yo world."
Carl "The Tooth" Williams - A boxer who isn't very good at it. Is always getting beat-up by everyone he comes in contact with.
Mr. and Ms. Brooks - Kim Wayans and David Alan Grier play a seemingly loving elderly couple who constantly insult and attempt to kill each other. "And we stiiiiilll together!"
Hey Mon - Damon Wayans heads a family of hard-working West Indians, each with many careers. With the "lazy" son working eight different jobs, they find nothing more appalling than meeting people with two or fewer jobs, including babies.
Les and Wes - A pair of conjoined twins attached at the side, of whom one (Wes, played by Keenen Ivory Wayans) is a celebrity, while the other (Les,played by Damon Wayans) is not
Memorable One Time Sketches or Infrequent Sketches
Edit
White, White Baby -Features Jim Carrey impersonating Vanilla Ice singing his hit song Ice, Ice Baby with changed words, while wearing a jacket on his back that read, "My Grandma Gave Me This Dumb Jacket" which he showed off to the audience at the end of his performence (after all backup dancers leave when he does stupid dance moves), and a pompadour wig. Parody of song, Ice, Ice Baby.
Great Moments in Black History: Self-Service Gas Station - As part of Black History Month, a dignified presenter claims that African Americans invented self-service gas stations. As proof, he introduces a video clip where an elderly, helpless Caucasian American meekly asks for help pumping his gas, but the lazy African American attendant rudely tells him to "get it yo damned self". Thus self-serve gas stations were born.
I Love LaQuita - a parody of "I Love Lucy", from the perspective of a Black housewife who aspires to be a rap star.
The Buttmans - A family modeled after The Cosby Show characters, only they have buttocks on their foreheads
Grace Jones - Kim Wayans parodies the actress as an extremely physical enthusiast of any activity whether it be fighting an alligator for her dinner or pro wrestling while regularly asking "Do you think I'm sexy?"
Hawaii Five-O - A Sketch where Jim Carrey plays McGarret, Very Funny
Love Connection - The First Ever In Living Color skit in which Carrey portrays host Chuck Woolery and Keenen Ivory Wayans portrays Mike Tyson and Kim Coles as Robin Givens.
Star Trek - Jim Carrey plays Captain Kirk with grossly exaggerated mannerisms, with David Alan Grier playing Mr. Spock.
Tiny- David Alan Grier plays a prisoner who always says "Big, Big, Breastesess..." He usually appears with Oswald Bates(see above).
Go On Girl - A "I am woman here me roar" type of show hosted by Shawanda Harvey
Tony Roam and Snuff A. Lufagus - Two loser brothers, who think they're tough.Played by Shawn and Marlon Wayans
Lil' Magic - played by Kim Wayans is a very tall girl with no talent aways auditioning for talent show, with her big mama (played by David Alan Grier).Every time she auditiones she says "I'm Miss smile bright 1987 Seeeeee!!!!"
Candy Cane's Show - About a very desperate, lonely, sad psychotic woman(played by Alexandra Wentworth), who always looking for a man, by freaking out on the show
Volt 45-On the May 5, 1990 broadcast, Keenen Ivory Wayans did a take-off on a Billy Dee Williams "Colt 45" commercial (in which the purpose of the beverage is to get your lady friend wasted) that ended with a woman (played by Kim Coles) passed out on her back on a dining table, and "Billy Dee" lifts her leg up and over his head to get into position between her legs.
Note: The "Volt 45" sketch was seen only once during the original broadcast. The sketch was omitted from repeats because some felt it was making light of date rape. The Season One DVD set of ILC didn't include the "cut" sketch from the pilot. This skit was cut by Fox censors, and the necessary modifications were made to the master tape. But Keenen "accidentally" mixed up the masters, and the original master was broadcast. That segment has never been broadcast since, not even in syndication or on FX or BET. It has been replaced by The Exxxon Family in syndication and DVD Box Sets.